Miley Cyrus and Liam Hemsworth split
After only seven months of marriage, Miley Cyrus and Liam Hemsworth have split up. The couple, who have been on and off for ten years, announced on August 10th that they had decided to separate in order to "focus on themselves."  Speculation on the couple's status started back at the end of June when Cyrus was spotted performing without her wedding ring. Here is a look at the timeline of their relationship.
Cyrus and Hemsworth first met each other when they both were just teenagers on the set of The Last Song. Throughout shooting the movie, the young teens fell in love and started dating. The couple broke up in the summer of 2010, but soon got back together and continued dating each other. After seriously dating for three years, on May 31, 2012 the couple got engaged. Eventually the couple hit a rough patch and that lead them to calling off the engagement and separating in 2014. For two years they went on to dating other people and progressing in their careers. By 2016 though, the couple started dating again and continued up to December, 2018 when they officially became husband and wife after their secret wedding.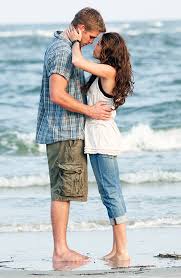 So where did everything go wrong for the couple? Every marriage goes through hardships but the love partners have for each other keeps them together. Cyrus had said before that she did not see herself as a traditional wife and that their relationship was "complex, unique, and modern." What made their relationship a bit different is that although she was in a heterosexual relationship, Cyrus identifies as a pansexual and also stated that she was still very much attracted to women. That was definitely proven correct when she was seen kissing Kaitlynn Carter, who had just gotten out of a marriage as well. This happened on the day that the breakup statement came out, while they were vacationing together in Italy. It's very possible that the couple had different views on their marriage and what they wanted in the future and that's the reason why they separated.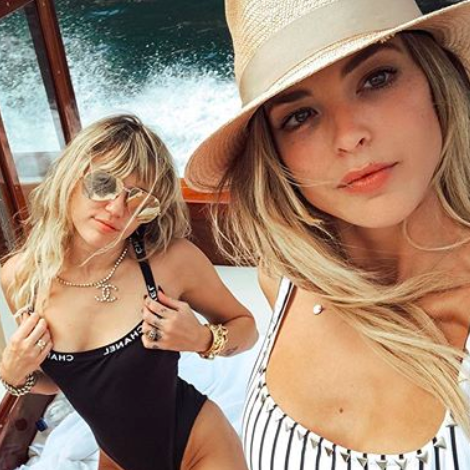 The public reacted in different ways. Some people were really upset that the couple separated and even claimed that love didn't exist since Cyrus and Hemsworth were together for about a decade and ended up splitting. On the other hand, some fans were very understanding and were opposed to those who said that their love wasn't real. They gave the example of Vanessa Hudgens and Austin Butler who have been dating for about ten years and are still very much in love with each other.
After a few weeks of dating, Cyrus and Carter ended their short-lived romance. It appears that Cyrus thought that their relationship was moving at a rapid pace. Although the pair's romantic relationship has ceased, they continue to be friends. Long before they started dating, the ex-couple had been friends for many years and supported each other while they both separated from their husbands.