Harry Styles Announces New Album in a New Way
After two years of not releasing any new music, Harry Styles recently announced that on December 13, 2019, his new album, Fine Line, will be released. The former One Direction member released his first solo album,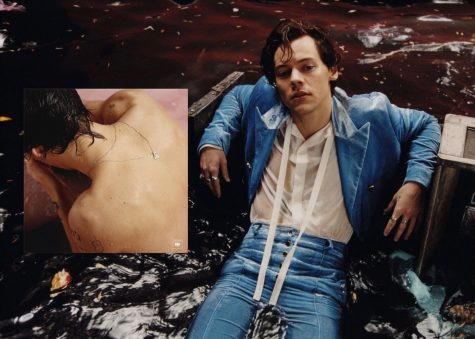 the self-titled Harry Styles, on May 12, 2017, and he then toured the world in sold-out arenas. He changed the reputation he had of an overproduced pop singer to his own style of being heavily influenced by '70s glam rock icon David Bowie.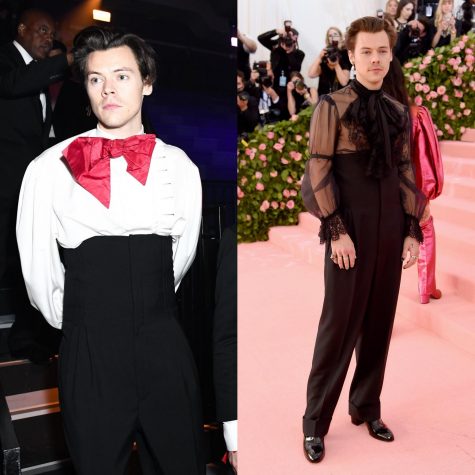 Before the announcement, Styles didn't release any music but instead was involved in different events. He was a co-host of the 2019 Met Gala with A-list celebrities like Lady Gaga and, of course, Anna Wintour. He then followed that by being the face of the campaign for the Gucci Mémoire fragrance and he was on the cover of Rolling Stone Magazine along with an article about "sex, psychedelics, and becoming a 21st-century rock star" called "The External Sunshine of Harry Styles."
As most artists would do simple press releases for their new upcoming projects, Harry Styles does things differently. On October 10th, 2019, Styles tweeted a cryptic tweet with the single world, "Do" sending fans into a meltdown. The tweet, now with 141,ooo retweets and 658,000 likes, was later found out to be tweeted by Styles half asleep. Then, posters with the phrase "Do You Know Who You Are?" and underneath Harry's acronym TPWK (meaning treat people with kindness) started to appear around cities. Only five days later, Styles would release his first single of the year, "Lights Up" along with a new music video with beautiful cinematography.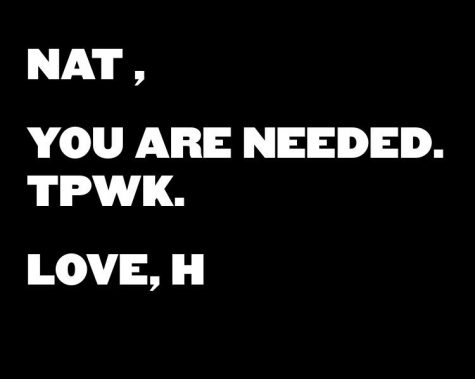 On the same day he also released a website, https://doyouknowwhoyouare.com/, he would generate a kind comment to a fan signed off with "Love, H". Since I have been a fan of him for almost eight years, the first time I heard it, I burst into tears. The song itself is not sad, it's actually quite freeing, but fans had such an emotional reaction to it.
Over social media, it was announced that Styles would host and perform for Saturday Night Live on November 16th, 2019. Styles went silent for about a week when all of a sudden, he released the actual day Fine Line would come out and not only that, but he would be performing at the Forum for one-night only in celebration of the album.  Of course, the tickets sold out not even three days later as the Forum had a sell-out.
At the exact time Saturday Live premiered, the second single, "Watermelon Sugar", was released sending fans into another meltdown. Styles' time on SNL was thoroughly enjoyed by critics and fans. He also did spectacular performances of his "Lights Up" and "Watermelon Sugar".
The most elaborate promotion Styles did for a song is create a fake island. As outrageous as that sound, Harry Styles did, in fact, create a fake island called Eroda. A fake twitter account, @visiteroda, plays into the lure of the strange island. The fictional island is from the music video of "Adore You" that was released on December 6, 2019. In the words of Styles on The Graham Norton Show, "Eroda is adore backward." 
"Adore You" Official Music Video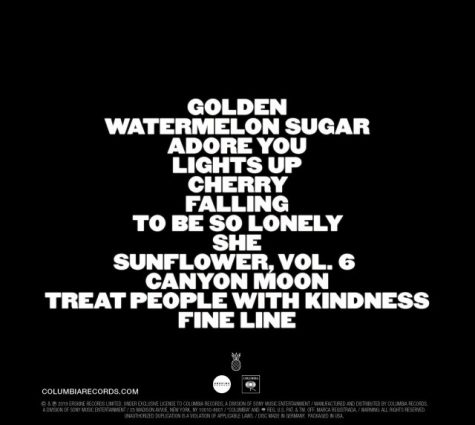 Fans were excitedly waiting for December 13th to come to finally listen to the long expected Fine Line. There have been a few listening parties in which random fans were invited to a gathering in which they were allowed to listen to the whole album along with Harry Styles. As for the rest of the fans, we have the tracklist and multiple tour dates in North America, South America, and Europe. I can assure you that I will be impatiently be waiting for Harry Styles' new album Fine Line and probably shed some tears once it comes out.