February Horoscopes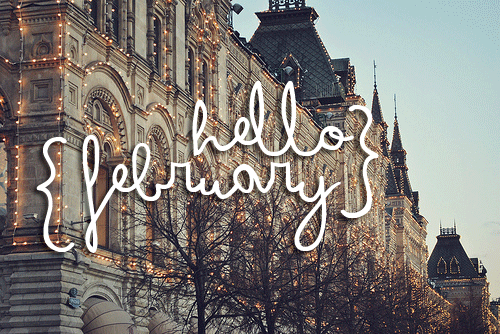 Aquarius (January 21- February 21)
February is a month for those dearest to you to be longing for your time and companionship. They may seem emotionally needy; something that you hate. Be sure not to hurt someone close to you with hasty actions and harsh words. Things may not be exactly as they seem, so try not make sudden decisions and get ahead of yourself. As this month may bring a whole mix of feelings, remember to stay balanced!
Pisces (February 22- March 21)
Make the most of the opportunities that this month presents to you. Currently you are free from any pressure and it is an excellent time to concentrate on personal goals. Time to make realistic and concrete plans for the future. There should be nothing arbitrary about your thoughts this month. Past experience and wisdom can be your light to guide you.
Aries (March 22- April 20)
There could be temper tantrums since Aries tend to off steam. Unexpected emotions could ruin acquaintances, so watch out! Be ready to apologize and make emends. Circumstances can cause your life to be rocky, but above all, this month ends on a high and happy note. There could be something to celebrate. There's even more to look forward to, but it will continue to boost your income and social-life prospects through the middle of March.
Taurus (April 21-May 21)
During this month of love, you will begin to become conscious of the change happening around you. Your will power, courage, and determination will drive you to great heights. A fresh start or a change in perspective will work wonders on you. It's the best time to think of long term choices to better your life.  There's risk involved in all new undertakings. Don't let it hold you back.
Gemini (May 22- June 21)
February will be good to you. You will feel the change in your happiness level. Maybe you are experiencing some kind of trouble here and there, but don't worry too much about it. Enjoy being social, take a trip, spend time with your friends, or chill right where you are. Life is simple: make full use of time and opportunity.
Cancer (June 22-July 21)
You might be working very hard this month, ensuring that others do the same since
you are very good at leading others. Watch out for those who need your help. It is an excellent time to get at the research or legwork. Explore a new financial or health option, seek advice or a second opinion, or even sign up for a volunteer program. You're likely to stumble onto something that's well worth your time, money, or effort.
Leo (July 23 – August 22)
There could easily be chance for being positively recognized this month. Certainly you should receive some sort of payment in recognition of your excellent services. Reward yourself by doing something good for yourself. Think big. This breakthrough in your life will allow you to have a more open mindset in things you do. This month is a month where you will learn something new, both literally and figuratively. It's an excellent and rewarding time for you.
Virgo (
August 23 – September 22)
You may well find you are extremely busy this month. Look after your health and try not to get too stressed or concerned by the changes. Your weekend will be filled with an unexpected turn of events. It is easy to get distracted, overwhelmed, or pulled away by the spur of the moment. On the bright side, it will give you time to truly find your inner strength and how well you can manage under pressure.
Libra (September 23 –
October 23)
Focus on your career and your artistic talents will come to surface. Those around you will keep you hot-wired and hitting it full steam through the weekend. Don't let yourself become overwhelmed by whatever usually makes you tick.  You'll find a talent for spotting a bargain or an advantage. This month ends retrograde but will continue to keep you fully switched on through mid March.
Scorpio (October 24 – November 21)
Your home life may suffer this horoscope period from your preoccupation with your professional life. A small amount of attention is all that is required. Don't over-do things at work to the detriment of your family and friends.Certain events can claim your undivided attention. It can take it out of you, too, especially your weekends. Even with the element of surprise, it's all good and it's one big step in the right direction. You'll hit it just right.
Sagittarius (November 22 – Dece
mber 2 1)
You need to adjust to the people and circumstances around you. You will be in a thoughtful mood as you contemplate your next steps forward into the future. Your weekdays will be filled with anticipation. Friday onward sets major plans in motion. Someone special could show up or make their exit. Your friends are your drive to help you do something thrilling in life. Spring yourself free, express yourself, impress us, go exploring. Luck and synchronicity are at peak. Don't let your guard down.
Capri
corn (December 22 – January 20)
This month sees you tense and stressed. Little things tend to get on your nerves. Don't let your emotions get the best of you. Take time before you speak and act to think things more meticulously. Thursday and Friday could be moneymaker days. Romantic love may not be in store for you, but money sure is. Through the weekend, you can spend, consume, or output plenty more than usual.