Spanish TV: New Seasons & Shows
The are so many popular Spanish tv shows you can watch, like El Chapo, El Señor de los Cielos, Mariposa de Barrio, Reina del Sur, La Usurpadora and more.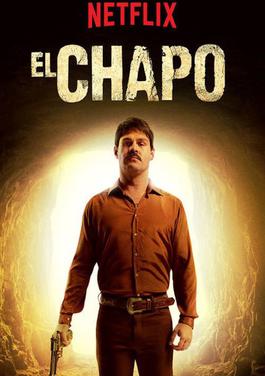 Many still haven't watched the second season of El Chapo. Based on the real-life of the Mexican drug lord named Joaquín Guzmán, also known as El Chapo, the show continues telling the story of the risky life of Guzmán. Not only has Univision, a Spanish language television broadcasting company, been showing El Chapo, but Netflix as well uploaded the show.
Since his early days in the 1980s, Guzman has been working for the Guadalajara Cartel. His powerful skills of drug dealing, murdering, and expertly not getting caught, have been going on for years during the '90s until his ultimate downfall, arrest, and capture in 2016.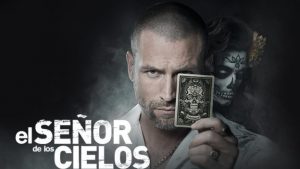 Another Spanish TV show that is considered a "popular show" is called El Señor de los Cielos. The last episode of the fifth season was aired on November 2, 2017, but Telemundo, another popular Spanish language broadcasting company, has officially made the announcement that they are working on the sixth installment of the hit telenovela. Aurelio Casillas is the main character in the show. People say he's a monster, as he basically paints a fearsome painting of what he's capable of: he arms himself in deception and he treasures the angst he develops in people. He's known as the most sought-after drug trafficker in Mexico after delivering tons of drugs moved into the United States through airplanes.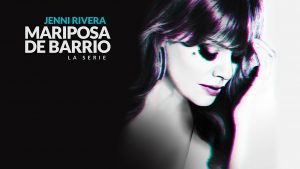 Most people know who the amazing American songwriter Jenni Rivera is as she is the woman that many loved and who died in a plane crash on December 9, 2012. After her death, a show named Mariposa de Barrio was announced on June 27, 2017. The show is based on the autobiographyUnbreakable: My Story, My Way. Authored by Jenni Rivera before she died, this book was published in July, 2013. It explores Jenni Rivera as a daughter, wife, mother, and how she made her way into fame. 
Now this show mostly catches women's attention. La Reina del Sur is about a woman named Teresa Mendoza who finds her way to the top by becoming the most powerful drug trafficker in southern Spain. She rules a world-leading mafia boss, and knows how to terminate and hunt her victims. She also knows how to

avoid any company of any kind. She's used to a quiet and harsh environment. She's the best at what she does and this is the reason why so many women love the show. Because she is strong, independent, and the way she loves to make people fear her is what makes the audience jump with excitement.
La Usurpadora is a romantic drama about identical twin sisters that were separated at birth and reunite when they're older. Paula and Paulina are the main characters. Paulina is a woman with a good heart, she is open minded and puts God in her heart. However, Paula is cruel and claims she is more beautiful than her sweet-hearted counterpart.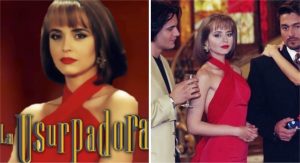 Paula is married to a rich man named Carlos Daniel but she has many lovers. One day, Paula blackmails Paulina to take her place while she goes ona short vacation with her new lover without Carlos knowing. When she returns, everything goes to chaos when she soon learns her husband and sister fell in love.