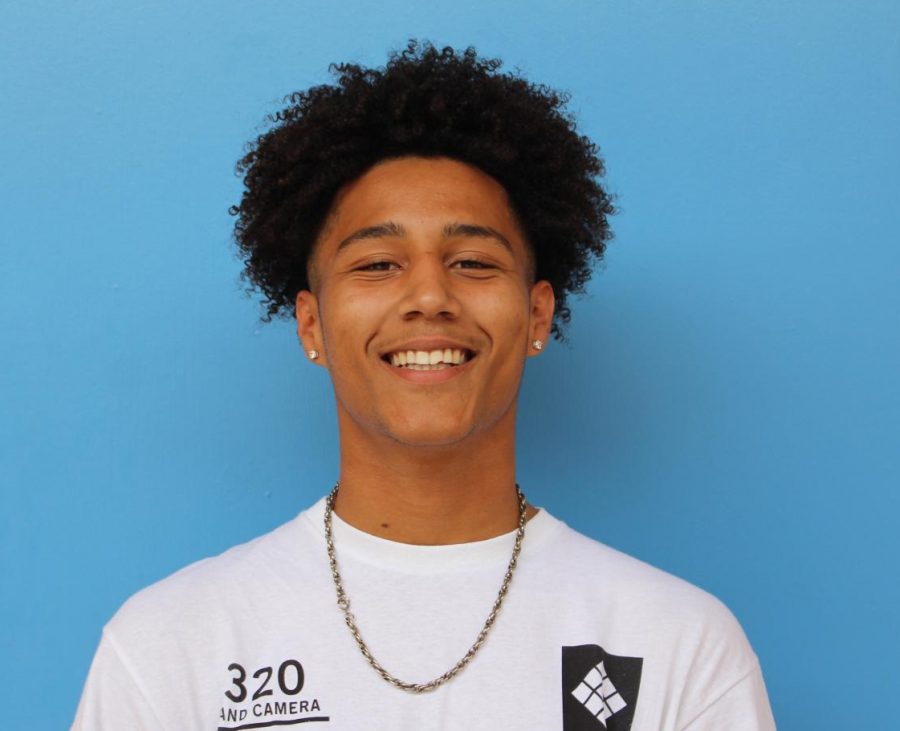 Jonathon Eaton is a senior at Birmingham Community Charter High school in the CAL academy. He transferred to Birmingham his sophomore year from North Hollywood High School.  Jonathon is usually very energetic and tries to make his friends laugh as much as possible but however he's very selective on who he calls "friend".
Jonathon is a second year vet in journalism and plans to make a career out of it by majoring in journalism in college. He isn't sure what university to attend to but is sure that he is going to Santa Monica community college where he will get his credentials to transfer to a four year. Jonathon isn't ruling out going out of state to get an education. Backup plans are always in his head and if he decides to change his major it would most likely be to culinary to be a chef. He also would like to be a teacher if he finds dissatisfaction in the previous two majors.
Jonathon interest is too play basketball, watch mostly superhero movies, and watch anime. He also likes to play video games but mostly just listens to music in his room out his Amazon Alexa speaker. His favorite music artist are Quondo Rondo, 1TakeJay, and Jaden Smith. Jonathon is also offering love, affection, and support or like he says "Get you a lightskin that can cook".
Jonathon Eaton, Staff Writer
Mar 26, 2019

Spider-Man: Into The Spider-Verse Makes History

(Story)

Jan 17, 2019

Stan Lee Legacy Will Live On Forever!

(Story)

Nov 20, 2018

After a Rough Start, Lakers are Just Getting Started!

(Story)

Sep 21, 2018

West Coast Rappers Making an Impact

(Story)

May 24, 2018

Avengers: Infinity War Is This the Last We'll See of our Heroes?

(Story)

Mar 05, 2018

Black Panther Slashes Box Office Records

(Story)

Feb 16, 2018

Guide To Modern School Style

(Story)

Feb 12, 2018

Disney Buys Fox, Expanding Their Empire

(Story)

Dec 01, 2017

2018 NBA Allstar Game Changer

(Story)