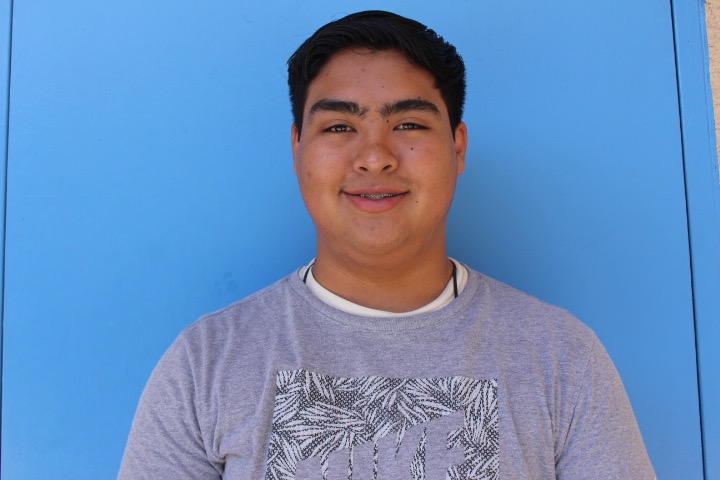 Steven Mazariegos is a senior at Birmingham Community Charter High School and is 17 years old. He is very hard working and has had good grades throughout his years at Birmingham.  He is interested in sports because his entire family are really big sports fans. He likes video games because he finds it entertaining to see the stories behind the games.  Movies are
amazing to him because of the stories that the directors create and film. Steven's plan after high school is to be accepted at CSUN (California State University of Northridge) and major in computer engineering and graduate there after getting his master's degree. He hopes to be successful after college and help his family.
Steven's favorite thing to do is to play video games with his friends and he likes to swim every day. His favorite artist is NF, who is a musician from Michigan that he relates to. Steven's dream job is to work at Intel Corp. as a senior engineer technician. Even though he likes all these technological stuff, the main thing he loves to do is to spend time with family, have laughs with them,  and watch movies. His favorite movie of all time is 13 Hours because he has respect for people who give their life to protect their loved ones and it shows what people have to do in desperate times to save others.
When you meet Steven, he will greet you nicely and treat you with respect. He always likes to hangout with friends and family. Movies he will most definitely recommends are 12 Strong and 13 Hours, because these war movies show what happens to people in war while having the real veterans on set to direct the movie. 
Steven Mazariegos, Staff Writer
Feb 25, 2020

The Downside and Upside of 5G vs. 4G

(Story)

Feb 06, 2020

The Battle for Sound Supremacy: Beats Vs AirPods

(Story)

Dec 10, 2019

Sim Swapping Costs Customers Money and Privacy

(Story)

Oct 17, 2019

Mental Health and the Battles Students Face

(Story)