BSU at BCCHS Celebrates Black History Month
Black History Month is an annual observance that occurs in the United States during the month of February. It originated as "Negro History Week" which was created by the influential African American historian, Carter G. Woodson, and later became a month-long celebration in 1976. The purpose of Black History Month is to recognize and remember the significant events and people of  African descent. Due to the amount of importance this month has to black communities, Birmingham's Black Student Union simply had to celebrate.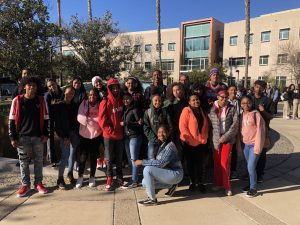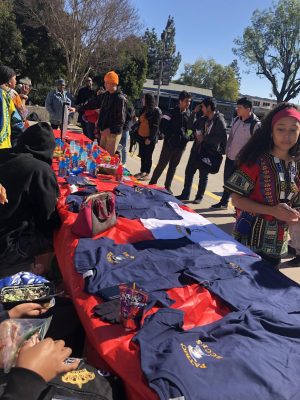 On February 2nd, members and faculty from BSU took a field trip to the Los Angeles Convention Center and attended a Black College Expo. This event served as an important link between minorities and college admissions. It encouraged students to consider the importance of higher education. On site, there were public colleges, private colleges, historically black universities, Ivy Leagues, and even military colleges. Getting to see many top tier universities such as Harvard, Berkeley, UCLA, and Howard made underrepresented students from L.A. high schools feel inspired, and Birmingham students were grateful to be a part of it. 
On February 7, BSU held an event at the quad to commemorate the month. The club asked students black trivia questions. If a student answered correctly, they would spin a wheel and receive a gift card, t-shirt, snack or drink. The purpose was to get students who might not know about major pieces of black history to learn more about the topic. 
A week after the event, BSU held a fundraiser at Skateland  in Northridge. The event raised a lot of money for the club and got students to go out on a Friday night. 
On February 22, Birmingham students attended the Harambee Community College Conference at CSUN. This gave our students the chance to discover the cultural legacy of African-Americans in the pursuit of higher education and meet CSUN students, faculty, and staff.
Every February, we should take the opportunity to give thanks to the hardships that African-Americans have gone through during Black History Month.