Sephora Drops Olivia Jade After College Admissions Scandal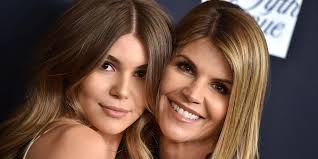 The brand and company Sephora has recently ended its partnership with Olivia Jade Gianulli. She is a young beauty guru and YouTuber. She is also the daughter of famous actress Lori Loughlin (Full House) who is currently involved in the nationwide college admissions cheating scam. Olivia's YouTube channel has almost 2 million subscribers and over 150 million views, and with that kind of attention, many brands and companies reach out to her.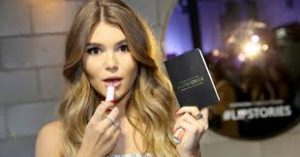 Last year on December 26, Sephora reached out to her so they can create an eyeshadow palette and highlighting palette together with them and she agreed to it. The last post related to her sponsorship was made last January on her Instagram, and she wrote "Sooo excited for you to get your hands on these highlighters if you missed it the first time around… they are unreal. link in my bio to purchase #ad#sephoracollection." Many of her fans bought this palette and were pretty disappointed and not pleased. The palette had reviews that only range from one star on websites and stores.
The college admissions scandal happened recently and it was revealed that a great number of wealthy and famous parents cheated and paid money illegally in order for their children to get into the college of their choice. Two of the 50 people that were accused of the college admissions scandal were actress Lori Loughlin and fashion designer Mossimo Giannulli. They are being accused of allegedly working with a college consultant, William Singer, that was helping their daughter, Olivia Jade, cheat on the SAT exam.  After this news, Sephora was quick to drop their brand deal with Olivia. Olivia's current status as a USC undergraduate student is currently under review.
Olivia wasn't the only one that lost ties with a brand, so did Lori. Hallmark they had this to say: "We are saddened by the recent news surrounding the college admissions allegations. We are no longer working with Lori Loughlin and have stopped development of all productions that air on the Crown Media Family Network channels involving Lori Loughlin including Garage Sale Mysteries, an independent third party production," the network's parent company said in a statement to CNN.
Loughlin and Giannulli are being charged with committing mail fraud and honest services mail fraud, as they allegedly paid bribes that totaled up to $500,000. They are now going through a trial and it was recently reported that Lori Loughlin would not plead guilty to the charges against her.