Leaving Neverland Documentary Asks Disturbing Questions
 Who hasn't heard of Michael Jackson and his music? I mean who hasn't heard Thriller? Michael Jackson, who has left a legacy of music, has also left a mystery.  On January 25, 2019 the documentary Leaving Neverland created an even bigger controversy. Jackson–also recognized as the King of Pop–had been in a pit of allegations when he was alive, and now, after death. The two men that appear in the film, Leaving Neverland, are Wade Robinson and James Safechuck, who both met Michael Jackson when they were children and were in close, unspoken relations with Jackson.
AWade Robinson claimed that at seven, he was molested by Mr. Jackson. He says it happened when he stayed in Jackson's Neverland Ranch. The story was that Jackson invited Robinson and his family to his ranch. It was said that Robinson's family only planned to be there during the weekend. During their stay, Robinson and his sister Chantal got permission from their parents to sleep in Jackson's room. The Robinson family visited Los Angeles and had plans to go to the Grand Canyon. When it was time to leave, Robinson and Michael insisted that his parents leave him behind. In the end, they left him for an entire week. According to Robinson, this is when his relationship with Jackson started getting intimate. The intimacies continued throughout the years until Mr.Robinson hit puberty at age fourteen. 
James Safechuck met the famous singer when he was eight, during a Pepsi commercial. Later, as time went on, Jackson and Safeshuck's family grew really close. Safeshuck claimed that Jackson invited him to have "sleepovers" at his Neverland Ranch. During his stay, he said it got intimate as well which had been traumatic for him. Even today, he still feels trauma and depression. Whereas Robinson, comparatively, has admitted that he still wholeheartedly admires Michael, instead of being afraid.
Jackson's  background influenced much of his behavior. People have always noticed that the King of Pop had an odd personality, but it was because he was childish in nature. If people learned about his personal background, they would find that he had a tough life. His father was abusive and overwhelmingly possessive over Michael. His childhood was also stripped away from him, as he went without the chance to go to school with other kids. As a result, Jackson seemed to have better connections with children instead of adults–who only tended to use him. I also understand that he had an innocent way of perceiving life and he only wanted real friends, friends that he never had.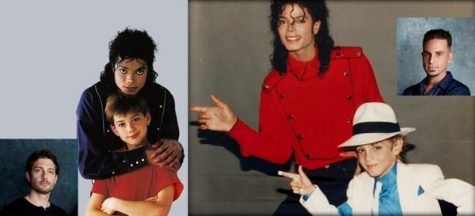 Mr. Jackson's former maid did an interview on a television program called 60 Minutes. She said she saw many disturbing things between Jackson and the kids.  She also mentioned the time he was being sued from the Jordan Chandler case and that she was one of the people in court to testify for him. When she helped Michael Jackson, she said that he paid her a check, thanking her for all her hard work, before she was fired. She said that he fired her because she knew too much and didn't want to risk it. The interviewer asked her why she testified for him if she knew the truth. She responded that she was afraid of him and the power and influence he had. When the interview was close to finishing, the maid was taken to Jackson's mansion and was asked  if she remembered the place she used to work. She then responded that it was actually her living hell.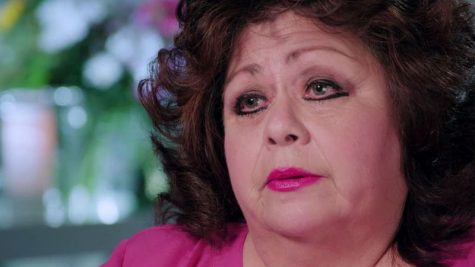 So, who is to blame for this tale of abuse and whether it really happened or not? Well, that would be the parents. Why would either pair of parents ever let their child sleep with a grown man? First off, it's not seen as appropriate by most people; second, anything can happen, changing a child's life. Jackson may have been a superstar and seemed nice, but the parents should have set boundaries with the relationship between their children and the singer.
I mean, as parents, isn't it said that they will do anything to protect their child?  Yet instead, they left them at risk. There is something else I would like to point out. In the documentary, the mothers of the victims came out and expressed their guilt about their children. Safechuck's mother said during the documentary, "I failed to protect him." Then they show the victims' perspective of their parents, talking about resentment towards their mothers. So what about the fathers? Don't they have a responsibility for their children as well? The mother and father of the victims should be equally blamed for not protecting their children.