Certified Lover Boy vs. Donda: Which is Better?
Ye West's newest album Donda was released on August 29, 2021 making this his tenth studio album. The album was named and dedicated after his mom who passed on November 10, 2007. After the release of the album, Ye held a listening party on September 3, 2021  at Gatsby on Church in Florida for him and his fans to listen to it together. The album has 27 songs and features such artists as Jay- Z, Kid Cudi, Young Thug, the Weeknd, Ty Dolla $ign and more.
Many fans and listeners had different opinions on the tracks. "The first song was kind of weird and caught me off track as it just repeated the words over and over again," said BCCHS student Leslie Acevedo (11). "Overall though I thought it was really cool, because I know that the song had a meaning behind it."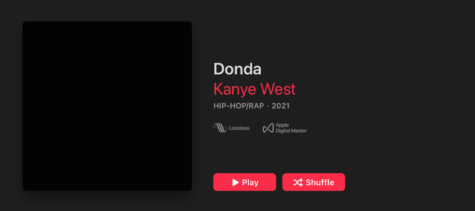 After three years of not releasing any new music, Drake released CLB, Certified Lover Boy, on September 3, 2021 at 2 a.m. EST. The album quickly reached the number one spot on the Billboard 200, making this Drake's 10th album to reach the number one spot.
This now makes Drake one of the eight people to have 10 albums reach the number one spot. The album has 21 songs and featured other artists like 21 Savage, Young Thug, Lil Baby Jay- Z, Ty Dolla Sign and the list goes on.

This begs the question, what album do I think is better? I'd like to start off by saying that Drake and Ye have never really been comparable, and this isn't a question that can be judged by the quality of music alone. Both albums are really different from each other.
I also think both albums are too long and have songs that aren't terrible but are boring and weigh down their track lists. I feel as if Ye took more creative risks and Drake keeps treading water because he knows his fans will still eat it up. Donda, on the other hand, had three different listening events and constant editing, which doesn't affect the album itself, but it is hard not be bring up when discussing about the album.
I think that Donda is the better album, because even though I like Drake as an artist more, and I like more songs from CLB than from Donda, the few songs that I do like from Donda stand out to me a lot more.