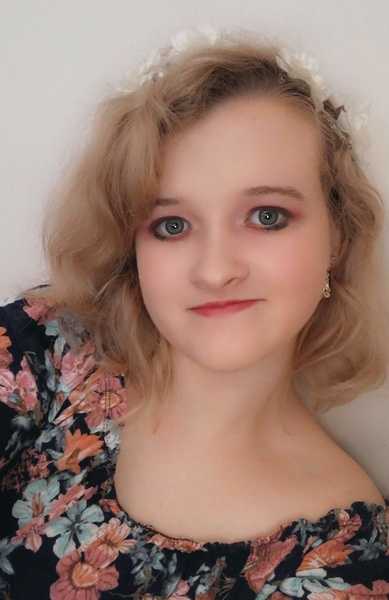 Destiney Crumpton better known as "Desy" is a senior attending Birmingham Community Charter High School. She's been attending BCCHS since her freshman year. She is originally from the South, a little town in Mississippi, but moved here just a couple months before her freshman year.
Currently, she's taking AP English Lit. and various other college-level classes. She is also part of the French club and has been a member since her freshman year. Ever since her junior year, Destiney has been an active member of the Literary Journal club.
Her favorite subject is creative writing because it teaches you the diversity of writing, different styles of writing, and how different authors use figurative language in their writings. She believes those writing elements makes your work unique and interesting. Her love for literature helped her get interested in reading and writing poems. She loves the way poems are written and the emotions they provoke. She is fascinated with writers' ability to grasp readers' attention with their skillful writing. 
Desy is a very sweet and caring person--she has a big heart for everyone and she loves children. She often finds herself wanting to help people and friends on campus. She loves volunteering in local areas and wouldn't mind helping you if you need any help. 
Her free time is often spent drawing the nature of characters she likes. In addition to the drawing, she takes nature photographs. She also loves to watch classic films or shows if she has the time. She truly admires Tim Burton's work and his character's unique style. Her favorite Tim Burton movie is Corpse Bride, which is often her source of inspiration for art or writing. Another inspiration to her is Edgar Allen Poe, as his writings and poems fascinate her due to their darker gothic style.  
Out of all her interests, Desy's true passion is her animation and writing. She's always wanted to incorporate it in one way or another. She hopes in the future to pursue her passions at a four-year university. Her goal is to be involved in the entertainment industry and create animations, short films, or even poetry.  She wants to be able to truly grasp the viewer's eye and keep interested in the work she created. 
Destiney Crumpton, Senior Columnist
Nov 17, 2020

Non-Biodegradable Trash is Contributing to Climate Change

(Story)

Oct 27, 2020

Is Halloween Safe to Celebrate in 2020?

(Story)