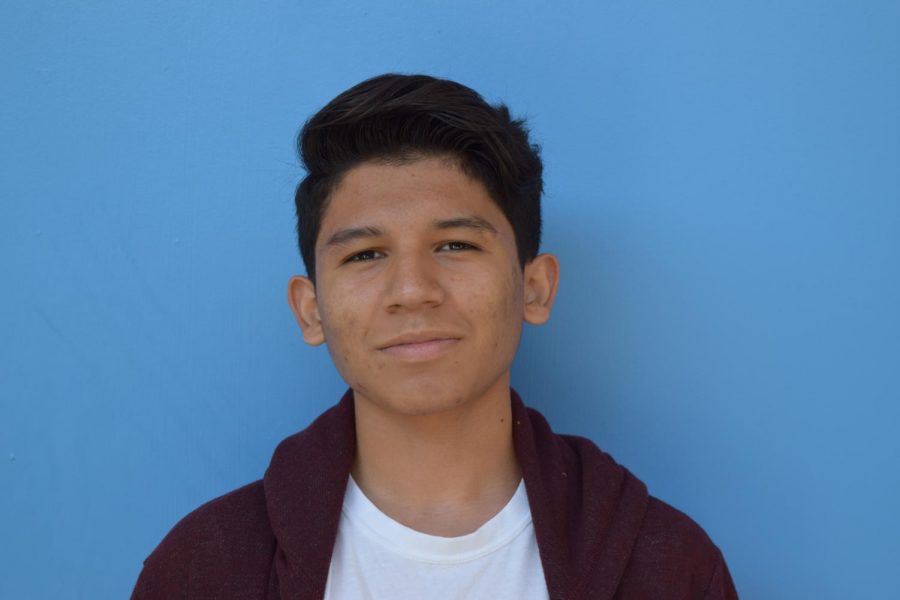 Joshua Campos is a sixteen year old junior at Birmingham Community Charter High School. He is a very talkative person when it comes to his friends and family. Throughout his three years in high school, he has maintained a 3.0 GPA. Besides his great academic skill, Joshua is interested in boxing and pursues it by training with his dad. He plans to join the BCCHS track and field team his senior year. Before he takes on sports, he is currently working toward being a animato. His favorite anime is the Dragon Ball series.
Joshua is a huge Marvel and D.C comics fan, but prefers Marvel over any other. His favorite type of music is the 80's and 90's genre, especially from artists like Michael Jackson.
If Joshua where to choose his dream job, he would choose to be a video game designer, for Nintendo. With all his interests and hobbies, Joshua's best thing to do is spend time with his three pets. He has two kittens and one turtle named Michaelangelo.
When meeting Joshua don't be surprised to figure out he can do about anything. Hanging out with Joshua can lead you to watching any movie genre from action to horror, as he cooks his famous tacos de buche. And to end the night by playing: 
Injustice
-
Gods Among Us, Mortal Kombat 
and his favorite game, 
Dragonball Fighterz
. Joshua is the most active person, mentally and physically, you can ever meet.
Joshua Campos, Staff Writer
Mar 26, 2019

Spider-Man: Into The Spider-Verse Makes History

(Story)

Mar 26, 2019

Deltarune Switch Release from Nintendo

(Story)

Feb 20, 2019

Broly Rages His Way into Theaters with a New Dragonball Movie

(Story)

Jan 28, 2019

Punisher Shoots His Way Into Netflix With Season 2

(Story)

Nov 27, 2018

Super Smash Bros. "Ultimate" Direct Finally Arrives!

(Story)

Nov 07, 2018

Matt Murdock Seen Again in Season Three of Daredevil

(Story)

Oct 22, 2018

Venom Crawls into Theaters

(Story)

Oct 05, 2018

2018-19 Birmingham Cheer Team

(Story)

Sep 25, 2018

Colin Kaepernick and the Nike Ad Backlash

(Story)