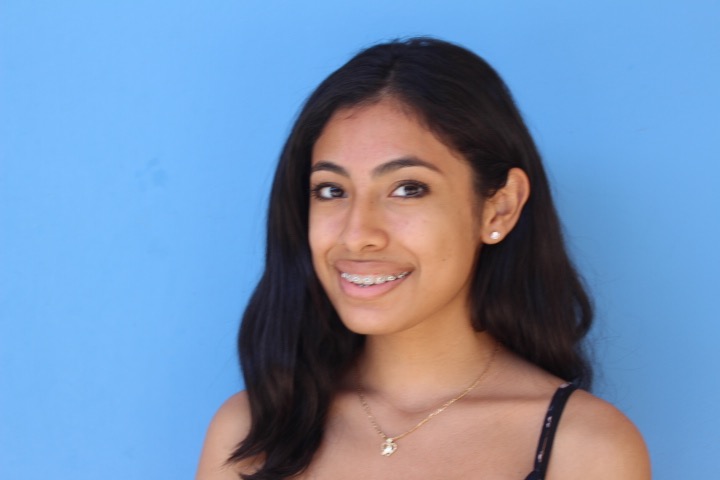 Kimberly Sandoval is a senior at Birmingham Community Charter High School. She is a 17 year old Mexican-American student who's making the most out of her senior year. Kimberly likes being called 'Kim' or 'Kimmy' by her peers. Kim is involved in many activities and her electives this year include: dance, yearbook, journalism, and theatre as well as a part-time job outside of school working at Pacsun on the weekends and on some weekdays. She also volunteers outside of school at Best Friends Animal Shelter in Mission Hills. She tries to make sure all families that visit the shelter find the perfect pet to take home. Kim has previously taken AP courses, college classes and is still taking Honors classes at Birmingham.
Her hobbies include going out with her best friends and boyfriend, as well as listening to music and editing her own YouTube videos using just her phone and iMovie. She loves meeting new people and making everyone laugh, as well as being kind to everyone she meets. She enjoys listening to all kinds of music including Rock, Hip Hop, R&B, and indie music. Her favorite bands include Guns N' Roses, The Smiths, The Zombies, and her favorite singing artists are Cuco and Jimi Hendrix. Kim loves all genres of films as well. Her favorite movie is
Breakfast at Tiffany's
starring her role model Audrey Hepburn whom she's been idolizing her entire life, and her favorite thriller movie is Bride of Chucky. She is really interested in fashion and she likes to dress her best for all seasons of the year. Her current favorite show is Dance Moms which she watches all day everyday.
Kim is a former member of Key club and former co-president of the FIDM sponsored Fashion Club at Birmingham. She is now a member of the Yearbook committee, and she plans to join clubs during her senior year. She dedicates most of her time finishing her school work while balancing her social life at the same time. In her past three years at Birmingham, she has experienced and learned so much from every single year in high school. She hopes to experience so much more during her last year and she's beyond excited for what's to come. Kim wants to be remembered for all the good things that she did during her time as a student at Birmingham. After graduating,  Kimberly wants to attend Santa Monica Community College and then transfer to UCLA to study Law or Psychology. She plans to achieve all her goals by the end of senior year and she wants to be a successful woman in the future.
Kimberly Sandoval, Senior Columnist
Nov 19, 2019

New Patriot Fashion Trends on Campus

(Story)

Oct 21, 2019

Fun and Games at BCCHS Senior Sunrise 2019

(Story)

Oct 03, 2019

BCCHS Back to School Dance 2019

(Story)

Dec 14, 2018

Haunted Theme Park Reviews 2018

(Story)

Nov 14, 2018

Later School Start Times Voted On and Vetoed by Governor

(Story)

Oct 12, 2018

BCCHS School Style 2018-19

(Story)