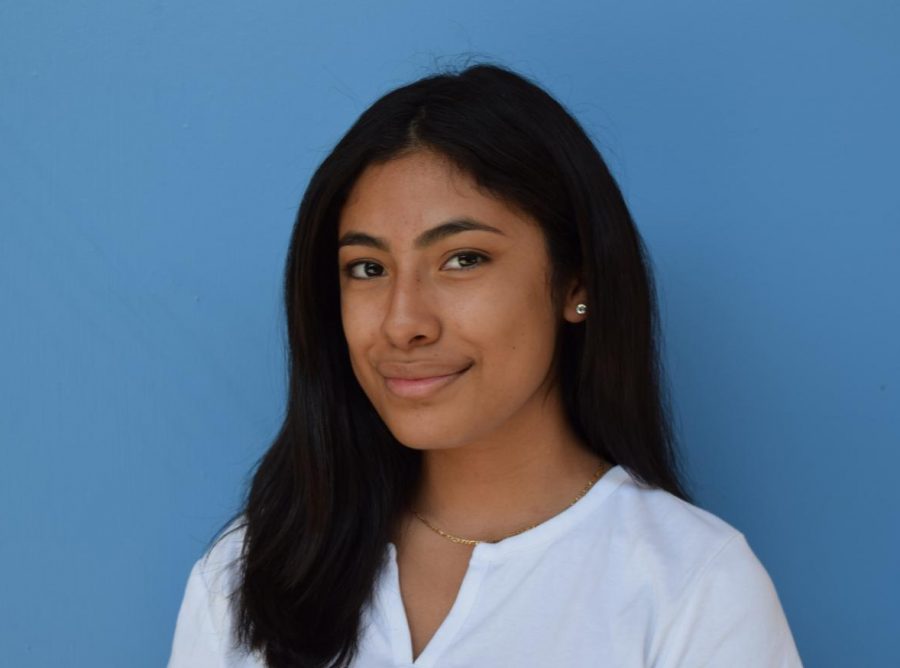 Kimberly Sandoval is currently a junior at Birmingham Community Charter High School. She prefers being called Kimmy or Kim by her friends and teachers. She is a 16 year old Mexican-American teenage girl who is proud of her roots and embraces her culture. Kim spends most of her time completing school work and volunteering at Best Friends Animal Shelter. She is currently taking Honors and AP classes as well as taking Journalism and Digital Media as her electives. She has taken LAVC and Pierce College courses at Birmingham during her freshmen and sophomore  years in high school.
Her hobbies include going out with friends and family, discovering new places, taking pictures and editing them as well as making short films using just her phone and iMovie. She enjoys listening to all genres of music. Her favorite musicians and bands include Jimi Hendrix, Guns N' Roses, Led Zepplin, Red Hot Chili Peppers, Mac deMarco and Frank Ocean. She enjoys both reading and writing poetry whenever she's feeling stressed. Her favorite show is
Law and Order
which inspires her to become a lawyer in the future.
She is a member of the BCCHS Key Club as well as the co-president for her school's Fashion Club, which is sponsored by FIDM. She is dedicated to her school work and activities and is very motivated to accomplish her goals and experience many more things before graduating high school. She looks forward to her two remaining years at Birmingham. After graduating, Kim wants to attend Santa Monica Community College and then transfer to USC--which is her dream school. Her main goal in life is to be happy and accomplish all her goals.
Kimberly Sandoval, Staff Writer
Nov 19, 2019

New Patriot Fashion Trends on Campus

(Story)

Oct 21, 2019

Fun and Games at BCCHS Senior Sunrise 2019

(Story)

Oct 03, 2019

BCCHS Back to School Dance 2019

(Story)

Dec 14, 2018

Haunted Theme Park Reviews 2018

(Story)

Nov 14, 2018

Later School Start Times Voted On and Vetoed by Governor

(Story)

Oct 12, 2018

BCCHS School Style 2018-19

(Story)