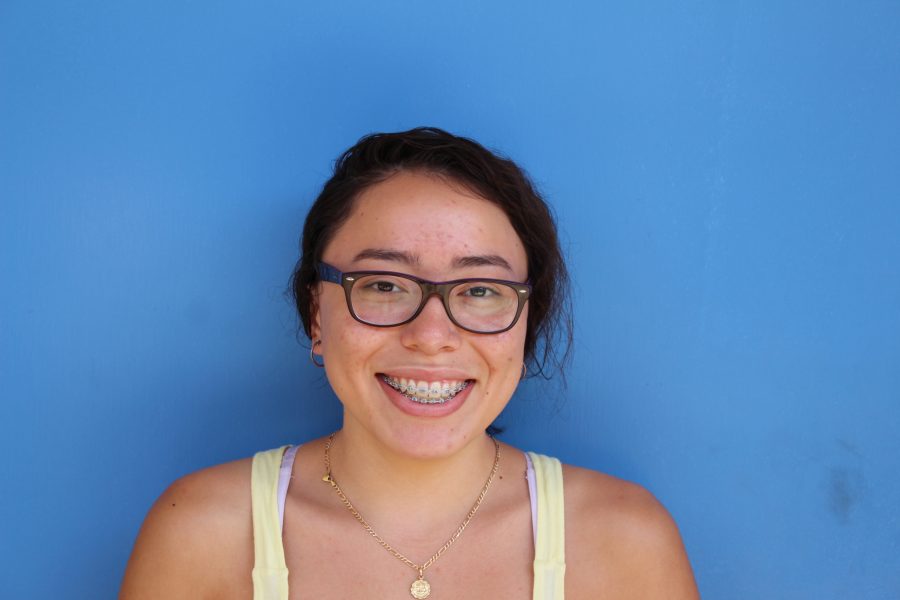 Stacy is currently a junior at BCCHS.  Although most people believe she is a very timid person, she is actually very outspoken. She loves binge watching classic movies and TV shows on Netflix--she especially loves watching "That 70's Show" and "The Vampire Diaries." She enjoys  Mexican, Italian, and Salvadorian food very much. She also loves shopping. Her favorite time of the year is fall and winter.
Family is very important to Stacy--she loves them "to the moon and back." Her favorite colors are: black, burgundy, white, and any type of blue. Her zodiac sign is Libra.
She still doesn't know what she wants to do in life, but she wants to do good in the world. She enjoys helping--people and animals alike. She loves to go outdoors and explore nature. In the near future, she hopes to travel all over the world with her best friend.
Stacy Corea, Staff Writer
May 15, 2017

Shark Sightings in Long Beach and Attack in San Onofre Cause Shark Advisories

(Story)

Apr 27, 2017

Five Ways to Overcome Fear and Anxiety

(Story)

Mar 28, 2017

Claude Lewis: Black Journalism Pioneer Dies at 82

(Story)

Mar 10, 2017

How Far Would You Go for Your Best Friend?

(Story)

Feb 02, 2017

Is Homework Really Necessary?

(Story)

Dec 12, 2016

Mall Of America Introduces Their First Black Santa Clause

(Story)

Nov 08, 2016

2016 Homecoming Game Features Big Win Over Rival Taft

(Story)