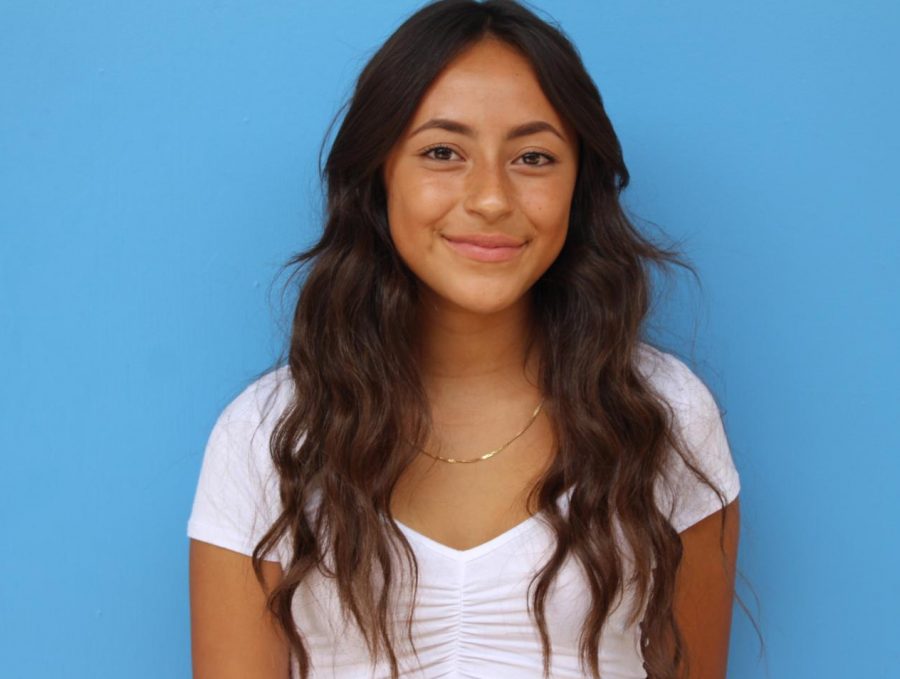 Helen Rivera transferred to Birmingham Community Charter High School her sophomore year. She is now in her Junior year of High School. She takes part as a staff writer for the
Patriot Post
. Helen chose to transfer because her old high school was not offering enough opportunities for her to enjoy.At school she is very involved in many electives, including Design, Journalism, and Dance. Helen is the Co-Captain of the BCCHS JV Dance Team.
Her goals for this school year are to get good grades in her classes because she knows that Junior year is probably the most important year of High School. Another goal she has set is to prepare her team to win 1st place in competition. Helen wants to enjoy her senior year as much as possible so she is going to put all her time and energy into doing the best possible her Junior year.  She is very excited for what this school year has in store for her.
Helen loves going out and hates staying home, because she believes time is priceless. This summer Helen went out a lot with friends and family. Helen loves exciting things and having adventures such as rollercoasters, jumping into waterfalls, snorkeling, hiking etc. The top two things on her bucket list are skydiving, and being able to buy her parents their own house. She loves different types of music, such as, alternative, hip-hop, and reggaeton. She enjoys trying new foods, but asian food is her favorite.
In the future she hopes to get into a 4 year college, she is still unsure of what she would like to major in. She hopes that during the first two years of college she will be able to decide. A few things she does show interest in is working for the FBI and being a part of BAU. Another thing she likes at the moment is business but she is still unassertive to which felid of business to enter.
Helen Rivera, Front Page Editor
May 07, 2019

Sephora Drops Olivia Jade After College Admissions Scandal

(Story)

Dec 14, 2018

Local Volunteer Opportunities for Teens

(Story)

Nov 27, 2018

Justin Bieber Eating Burrito Sideways was a Hoax

(Story)

Nov 01, 2018

Ariana Grande Calling Off Her Engagement

(Story)

May 16, 2018

The Mandela Effect

(Story)

May 14, 2018

2017-18 BCCHS Dance Team

(Story)

Mar 13, 2018

Students Walkout in Florida after School Shooting Massacre

(Story)

Feb 14, 2018

Does BCCHS Have School Traditions?

(Story)