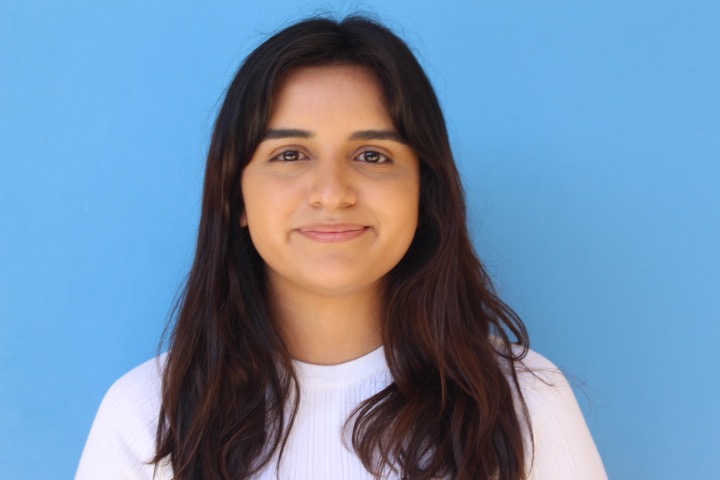 Lisset Saavedra is 17 and a Senior at Birmingham. She has always been interested in literature, focusing on poems, reading and writing. She discovered a more in-depth love for literature from her past English teachers, and this made learning literature enjoyable for her.
She indulges in any genre of books and loves reading in her free time. You can put a book in front of her and she'll recite everything from it.
Lisset loves spending time and getting together with her friends. She always tries to go to as many concerts of her favorite artists as possible. She loves the environment and the excitement of concerts. She appreciates music from pop to alternative-rock.
Lisset also loves to go to live musical theater show. Her favorites are 
Mammia Mia
 and 
Chicago.  
She is fond of journalism because she can voice her opinions and be herself through her love of creative writing. Not only does she like Journalism, but she also is interested in music. She is fascinated with the music she loves because it's another form of communication for her. It is a unique way of expressing emotions and feelings. in her opinion. She hopes that she can pursue a career in Music and Journalism later in life as her goal.
Lisset Saavedra, Editor-in-Chief
Mar 26, 2020

Where Are All the Women Film Directors?

(Story)

Mar 04, 2020

Bong Joon Ho's Parasite the Big Winner at Oscars 2020

(Story)

Nov 19, 2019

Eating The Rich: Parasite Deserves Oscar Nod

(Story)

Oct 10, 2019

Irais Liera, New ASB President for 2019-2020

(Story)

May 23, 2019

Extreme Anti-Abortion Laws Spark Protests Across the Country

(Story)

Apr 23, 2019

Powderpuff 2019…Junior Girls Victorious for a Second Year!

(Story/Media)

Mar 22, 2019

Back & Better Than Ever: Jonas Brothers Reviving Our Childhood

(Story)

Feb 22, 2019

Government Shutdown Results in Catastrophic Turmoil

(Story)

Feb 15, 2019

Women Take Center Stage At The 2019 Grammys

(Story)

Feb 07, 2019

Animation and Culinary Clubs Present Valentine Gram Sale

(Story)

Dec 05, 2018

Central American Migrants' Caravan Faced Assaults by U.S. Border Patrol

(Story)

May 02, 2018

Beyoncé headlines Coachella 2018

(Story)

Jan 31, 2018

Hollywood-Themed Winter Formal Dance

(Story/Media)